Overview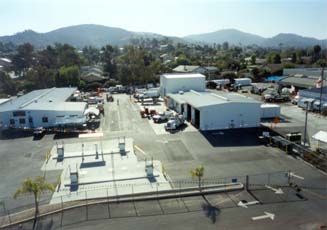 Facilities infrastructure maintenance addresses those support activities and processes which are a part of the operation and maintenance of a Federal Facility. This includes: painting, metal working, carpentry, lead-based paint, electrical, fabric care, heating and cooling systems, and asbestos.
Focus Areas

Asbestos
The removal or management in place of asbestos has to be considered whenever renovation or demolition activities and when materials that commonly contain asbestos are disturbed during maintenance activities (i.e. insulation around boilers).

Electrical Shops
The management of hazardous materials used, waste streams generated, and the handling of PCBs in electrical repair/installation activities for the maintenance of the facility and facility components. Electrical shops service an extensive range of products including computers, fax machines, televisions, and transformers.

Fabric Care
This encompasses dry cleaning and laundry facilities and the acceptable chemicals to use, wastewater discharges, and air emissions.

HVAC
The operation and maintenance of heating (i.e., boilers/steam generators), air conditioning systems (i.e. chillers), and refrigeration systems for buildings.

Lead-based Paint
At this time, EPA only regulates the identification and other potential work practices related to lead-based paint in relation to housing.

Metal Shop
The management of hazardous materials used and waste streams generated in metal-working activities for the maintenance of the facility and facility components.

Paint Shop
This is typically an area where the facility painter stores and mixes paint as well as managing the waste residues.

Wood Shop
This may be referred to a the carpenters shop.