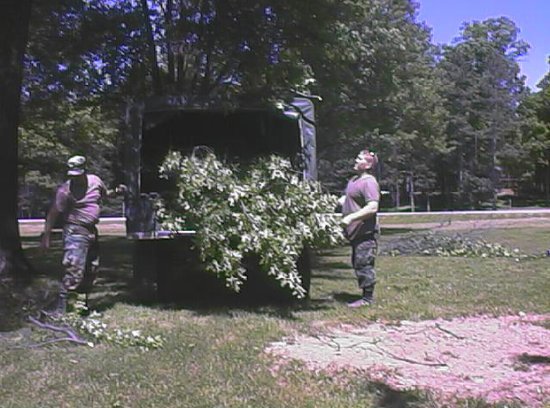 General Description
The grass clippings, tree branches, weeds etc generated by landscape maintenance.
Summary of Federal Requirements
This is only regulated on the federal level in terms of what may and may not go in a landfill. That determination is done by the owner/operators of the landfill and any permits they may have.
Summary of State Requirements
States may limit the open burning of plant waste.
States may regulate how compost piles are managed (i.e., runoff).
State-by-state guidance concerning open burning can be found at CICA's Open Burning/Dust Control Rules Tool.

Laws and Statutes
The Resource Conservation and Recovery Act